Do you need a printable November 2021 calendar? This post contains FREE November printable calendars for 2021. There are several designs so you are sure to find a calendar design that works for you.
Get organized with these free printable November calendars.
November is a busy week as we begin the Holiday Season, having a printable calendar that you can customize is so helpful. Print as many copies as you need! These are perfect to post on your fridge, in your office, or slip into your notebook.
FREE November 2021 Printable Calendars – In 4 Pretty Designs You'll Love
This simple pretty calendar looks lovely without being unprofessional.
Fun and Bold November 2021 Calendar
This is the original design of my monthly calendars that thousands of readers have used every year.
Another simple November 2021 Calendar Printable for your home or office.
This classic design is especially great for a professional setting.
Pretty November 2021 Printable Calendar design in pink.
This one has a simple numerical month listed and does not include the 2021 year.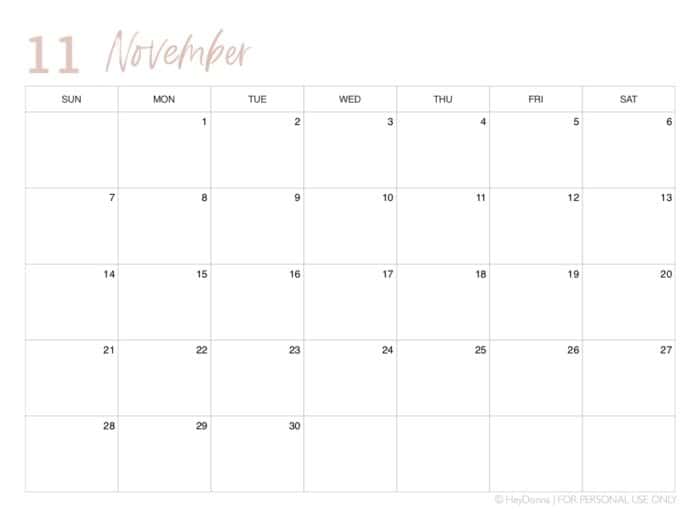 You will receive an email containing one file with all 4 November 2021 Printable Calendar designs.
These are free for you to use and enjoy. Simply fill out the form below:
Looking for More Productivity Posts?