In September I made some BIG changes that effected our home and my health. I cut out all sugar and began a low-carb lifestyle. I haven't felt this good in a long time. I'm down 34 LBS and still have a long way to go.
Because our life here in Ireland is busy, meal times can be a bit rushed. In order to continue eating well, I need to have meals on hand that I can grab quickly. If not I would be running to the chippy and grabbing some fish and chips instead!
Each Sunday I take about an hour and prep several meals for the week. This weekly preparation has been a life saver!
Here are a few meal prep ideas to get you started. Just prepping one meal each week can help you to stay on track.
This is my favorite meal prep recipe lately. I made them with tomatoes and feta last week and they were delicious! You can find the recipe HERE.
Stuffed Mushrooms
I just cut up the mushroom stem, onions, tomatoes, added Mayo and Cheese.
Overnight Oatmeal
I'm still on the lookout for a recipe that I love, this one wasn't great to be honest!

Fresh veggies
I'll snack on this all week with some hummus
Turkey Meatballs
I've liked this recipe from Lexi's Clean Kitchen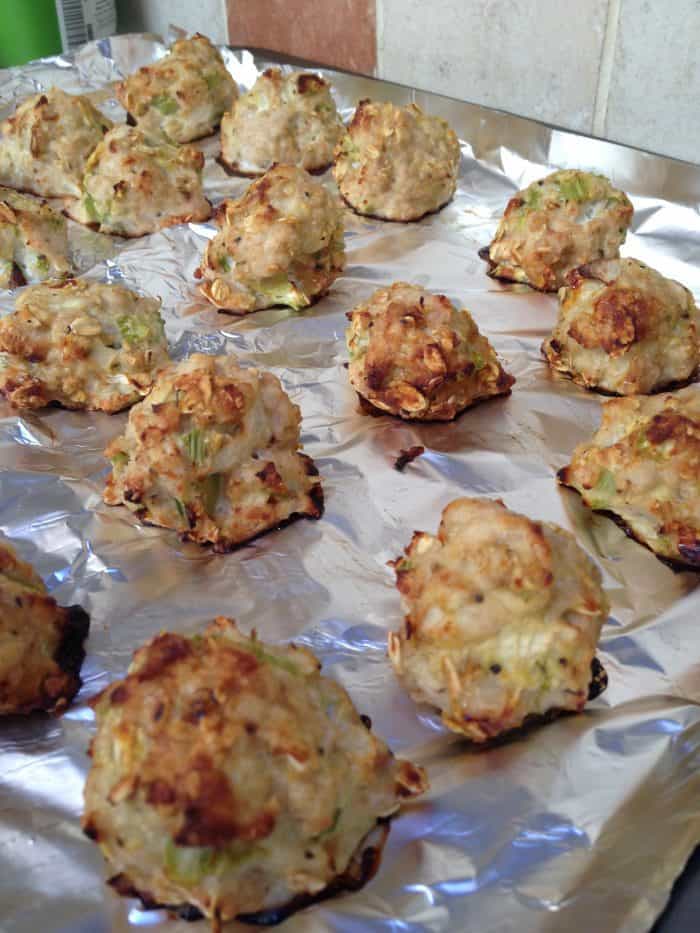 Just preparing a few things each week has been so helpful. I hope you find this post helpful. I plan to share more of my Meal Prep recipes, ideas, and some step-by-step instructions in the future.
If you need a template to figure out your meal plan download my free printable meal plan worksheets here.