As an Amazon Associate and member of other affiliate programs, I earn a small commission from qualifying purchases at no cost to you.
I'm excited to announce that my Holiday Planner is now available directly on Amazon. I've had a few readers ask if it was available in print and now it is! You can now save your paper and ink and order a printed planner.
My Holiday Planner was created to help you get ready and organized for Thanksgiving and Christmas. It's a great tool to help you keep track of your tasks, recipes, shopping, and gift-giving.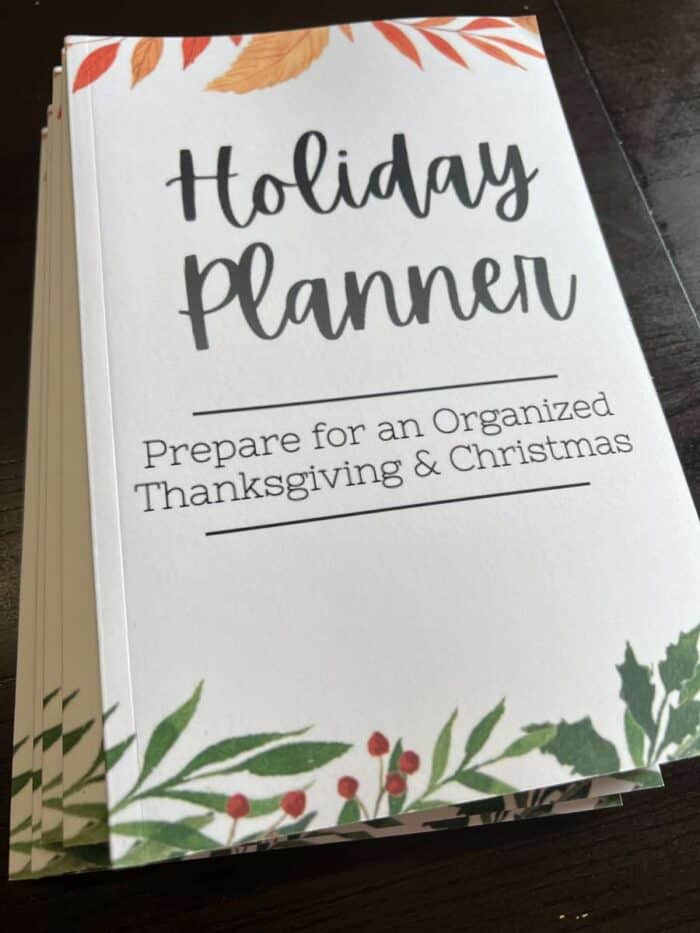 HOLIDAY PLANNER
NOW AVAILABLE ON AMAZON!
Don't want to print your Holiday Planner? You can now purchase a paperback copy directly from Amazon.
You can still purchase my original undated printable holiday planner, but if you would like a soft cover planner to use you can now order it directly on Amazon.
Give the Holiday Planner as a Gift
The Holiday Planner also makes a nice gift! You could add this planner to a hostess gift, bridal shower gift, or birthday gift.
Holiday Keepsake
When you use this planner you will have a special keepsake of your holidays each year. You can look back and see what recipes you made, gifts you gave or other fun holiday traditions you did that year.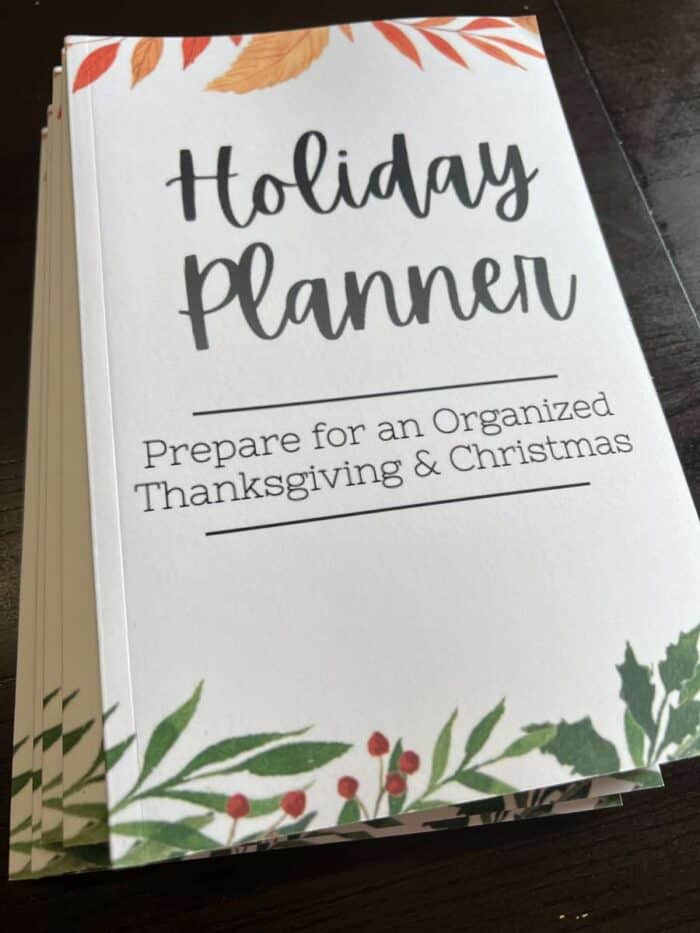 Included in Your Holiday Planner
This workbook includes undated monthly calendar pages for November, December, and January including weekly pages to help you manage all of the upcoming events and tasks. Plus, you will receive dozens of pages to help you organize all of your holiday details. See the list below:
THANKSGIVING PLANNER PAGES INCLUDE:
November Undated Monthly Calendar
November Undated Weekly Planning Pages
Thanksgiving Entertaining
Thanksgiving Guest List
Thanksgiving Menu
Thanksgiving Baking & Cooking
Thanksgiving Cooking Timeline
Baking List
Baking Supplies List
CHRISTMAS PLANNER PAGES INCLUDE:
December Undated Monthly Calendar
January Undated Monthly Calendar
December & January Undated Weekly Planner Pages
Christmas Guest List
Christmas Eve Menu
Christmas Menu
Baking List
Baking supplies
Cookie Baking List
Gift Giving List
Stocking Stuffers
Teacher Gifts
My Wish List
Neighbor Gifts
Online Order Tracker
Gifts to Make
Christmas Cards
Thank You Cards
Christmas Traditions
Movies & Music Books & Traditions
Events & Other Ideas
24 Days of Advent
Random Acts of Kindness
12 Days of Christmas
Elf on a Shelf Ideas
Take a look inside the Holiday Planner:
Below are a just a *few* of the pages included in this planner…
Get Your Holiday Planner Today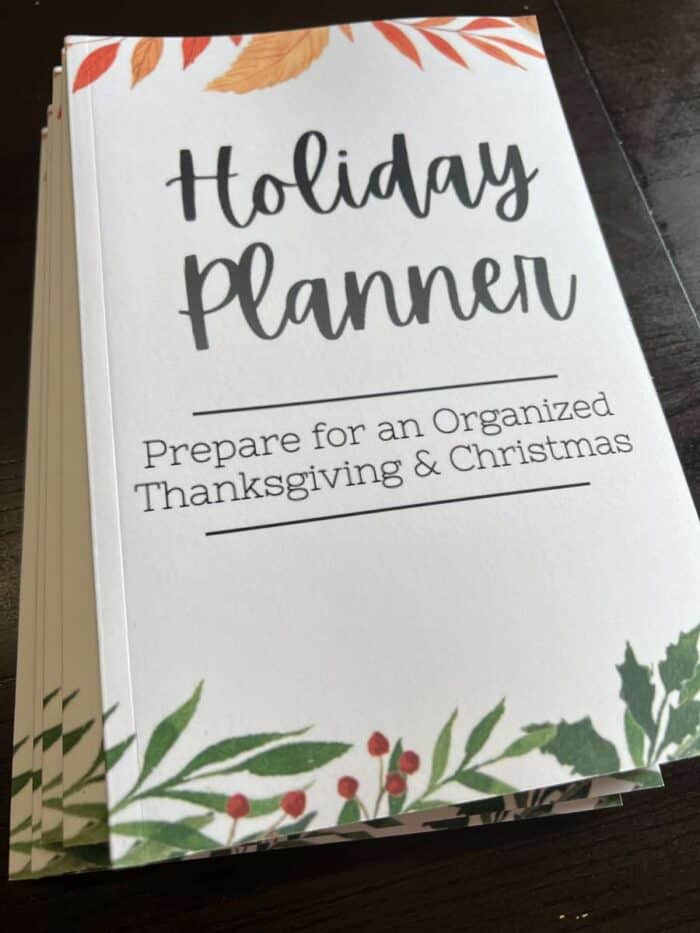 Do You Prefer the Printable Version?
You can still purchase the printable version of the Holiday Planner Here.