This month marks our 1 year return to America. It's a bittersweet anniversary, while we are happy to be back in the US with our family and friends; we are missing our home in Ireland. Today I'm guest posting over at my friend, Jen's website, WordTraveling. Jen is a dear friend of mine that runs a Faith and Family Travel website and community online. We met years ago and reconnected last year. She asked me to share about family missions during her "Vote for Travel" series. We thought why not offer a better candidate this year… Travel! Something we can all get behind!
I'm sharing about our time in Northern Ireland as well as challenging you to look past your fears and consider long-term missions as a family.
I'll tell you, when we felt called in to missions it was a bit scary. It was overwhelming to imagine selling everything, raising all of our living expenses, adjusting to a new culture and living and working with dozens of other full-time missionaries. Yes, taking the leap of faith into long-term family missions can be scary, but I hope you'll find encouragement on my post today:
Click the picture below to read my post on Word Traveling:
Make sure you click over to Wordtraveling.com and Cast your "Vote for Travel' by entering the awesome $1500 vacation giveaway to the incredible Beaches of Ft. Myers/ Sanibel and to read more posts from other bloggers and family travel experts in our third annual series!
No purchase or real voting necessary!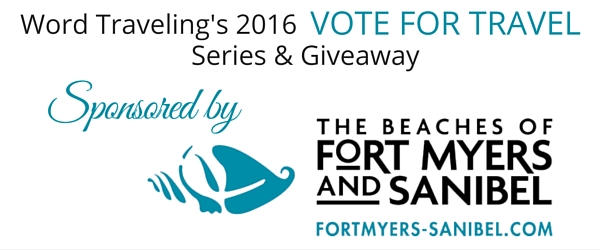 *Terms and prize details can be found at WordTraveling
Click the image below to read the rest of my post and ENTER TO WIN: