Welcome to Hey Donna!
If this is your first time visiting please take a minute to get to know me (Donna!) and what this site is all about.
After a few years of big life transitions, I'm excited to re-purpose Hey, Donna. For years I've shared our families everyday adventures, recipes, techie tips, and our homeschool adventures. Today, we are taking Hey, Donna on a new journey, in a new direction.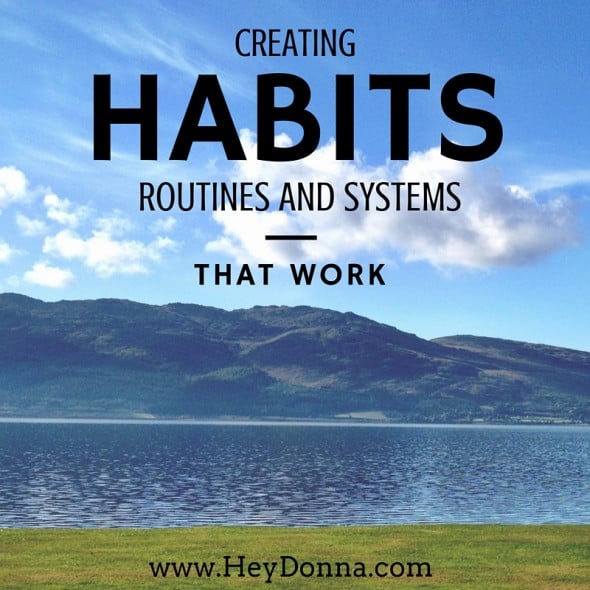 We're going to take everyday frustrations and try to turn them around by creating habits, routines and systems that WORK.
I've always had a passion for self-improvement, time management and creating routines and systems. I've done this for our own family, for clients overwhelmed by their work-load and now I'm excited to help you.
There is no busier time in our lives then when we are in the thick of motherhood. Whether you are a working mom, a stay-at-home mom or a work-at-home mom, I hope to encourage you to create a more realistic, manageable home and life.
My hope here at Hey, Donna is to help you make those big changes in your life, family, job and home that you've been trying to make but don't know where to start.
How can we make BIG CHANGES in our homes?
Start with small habits
Work to improve bad habits
Create realistic routines
Build systems unique to you and your family
Share traditions to help you create great family memories
A few friendly reminders:
There is no one-size-fits-all solution!
The ideas and practices I'll be sharing may not be the right fit for you or your family and that is ok! Take the ideas you like and tweak them to fit your family and your needs.
Just reading these posts will get you nowhere.
Crystal Paine shared a quote from Will Rogers: "Even if you are on the right track, you'll get run over if you just sit there."
You need to take action. Take TINY steps towards the BIG goal!
Connect with me and other moms just like you on Facebook and let's do this together!
Subscribe now and receive new posts directly to your inbox!