Who doesn't LOVE a homemade popsicle in the hot summer?
One of our favorite summer treats are popsicles and we've been loving these Blueberry Greek Yogurt Popsicles! We purchased a Zoku popsicle maker several years ago and I can't tell you just how handy it is to have in the freezer and ready to go. We love this easy and quick recipe! You only need 3 ingredients and about 10 minutes if you are using a Zohu Pop maker.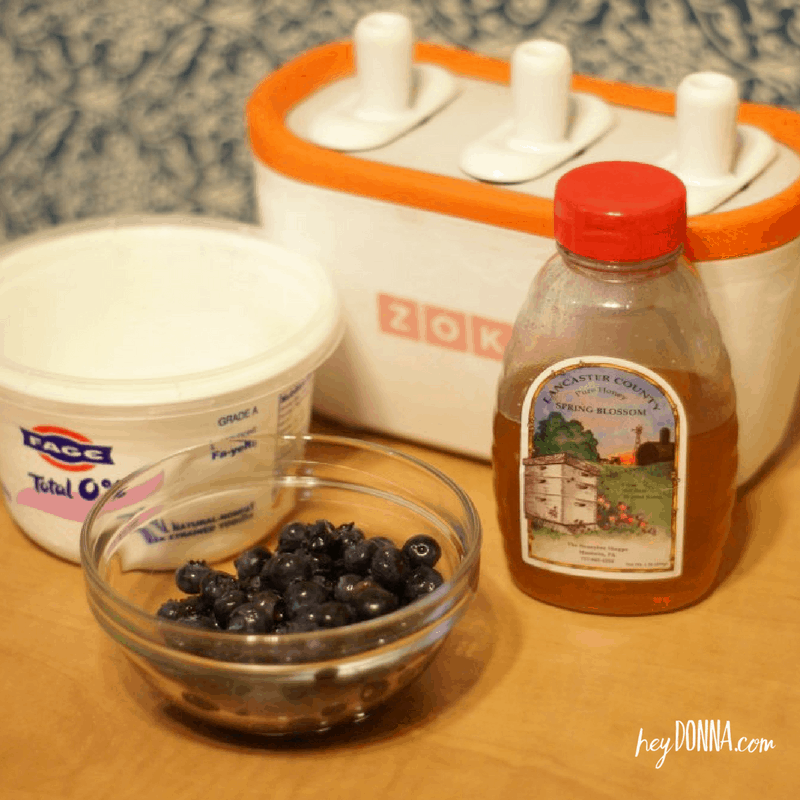 [sp_recipe]
A few notes:
I use a Zoku Quick Pop Machine
and I love it!  We keep ours in the freezer during the summer and when I want to make pops I just pull it out and throw in some juice, pureed fruits or pudding and in 7 minutes we have homemade pops!  It's so easy and the kids love watching the pops come out in minutes!
If you've never tried Greek yogurt before, give it a shot. I prefer to use Fage plain 0% greek yogurt to cut down on fat and sugar. I usually add my own strawberries and honey or agave nectar to sweeten.  I started using Greek yogurt because it has a higher protein content than other yogurts and it's super rich and creamy!!
I hope you enjoy this recipe. Popsicles are so easy to make at home and then you can control the ingredients. What's your favorite popsicle, I'm still love a fudgesicle in the summer!  If you're like me you will love our Chocolate Peanut Butter Banana Popsicle recipe!
[sp_index cat="dessert-recipes" ]