Look who I found in my bed this morning!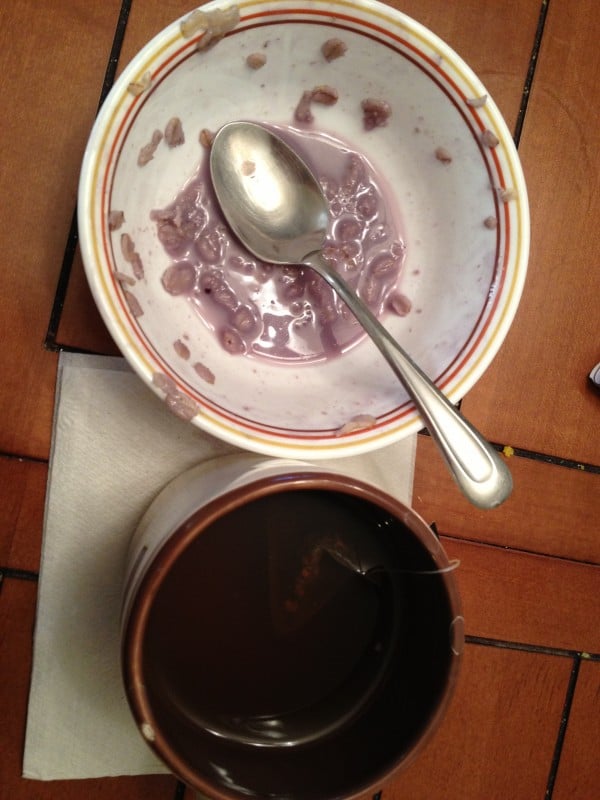 Breakfast – oatmeal and tea.
Out of the shower time to dry the mane!

Good morning snuggles with my boy!

 School time. Math U See and YES my kids are still in their PJ's

 Babysitter at the house so mama head out to buy a very important product.

Back to work. This will have to count as 3 hours worth of pictures because my view didn't change for 3 hours!

 Homemade Mocha break!
Pizza Night!

Late night grocery shopping.
Best hubby in the world – he put the flannel sheets on the bed. Good night.
So there you have it my Day in the Life of… Post for 2013! One common problem I see is that my kids were in their pj's well after 10am each year… maybe I should work on that!! 
You can see previous A Day in the Life of Posts below:
Once again I'm linking up with Rebekah at Simply Rebekah for A Day In The Life Of Link-Up.
You can link up too! Just take a photo every hour of the day and you're done!! It's always fun to look back and see how much your days have changed each year.